Lighting Options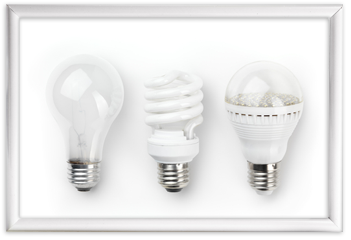 There are some new ways to look at lighting. Energy-saving lighting options offer opportunities for you to reduce your operation's energy consumption, which can be as high as 50% for many businesses. These environmentally friendly products last longer than standard lighting and offer a range of applications. Lighting improvements can help reduce work-related errors, enhance the safety and security of your employees and customers, and create the kind of business atmosphere that will help grow your bottom line.
There are many varieties of lighting for every business need: compact fluorescent lights (CFLs), light-emitting diodes (LEDs), and high-intensity discharge (HIDs).
According to Susan Bloom, Vice-Chair of the National Lighting Bureau, calling in a professional is a good business decision: "A carefully managed project designed and implemented by knowledgeable, skilled professionals will help ensure realization….of the significant benefits available from energy-efficient lighting upgrades,  including energy-savings of as much as 48%, reduced maintenance costs and concerns, and  an opportunity to support the environment…"
Thomas Edison Electric looks forward to discussing lighting options that will benefit your bottom line.