Hi-Tech Troubleshooting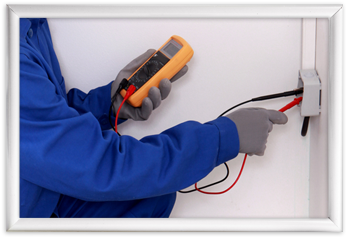 Thomas Edison Electric is dedicated to solving all of your home electrical problems. Whatever electrical difficulties or requests you have, Thomas Edison Electric is at your service, day and night, 24/7.
Whether your electrical issue is large or small, whether the problem is known or unclear, our accomplished team of electricians will solve all of your electrical issues without delay.  We know that electricity is the lifeblood of your home.  When you are experiencing electrical problems, we are on our way as soon as your call is received. The only thing missing is the siren.
Who do you call for Emergency Electrical Problems? Thomas Edison Electric, of course.